Categories
Top Mods
Partners
Poll
Do you like the new Farming Simulator 15?
1967 Chevrolet Corvette V 1.1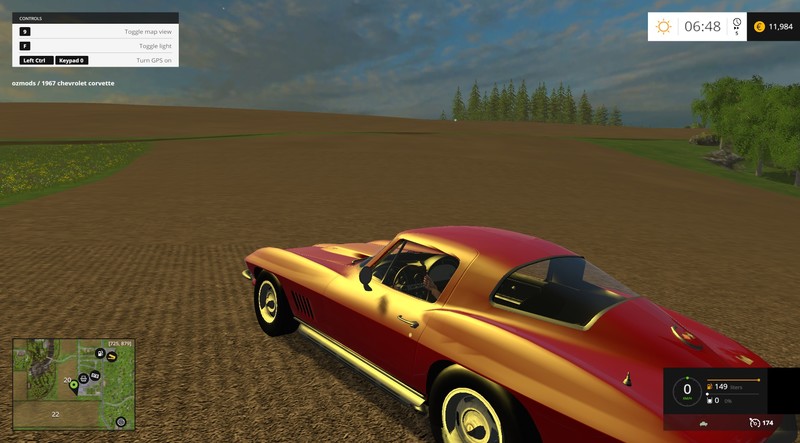 Description:

this is my second mod for farming simulator 2015.
it is a 1967 Chevrolet Corvette.
my mod's are not accurate to their real world counterparts. they are just "fun" cars. when you need to get from one side of the map to the other, what could be more fun than doing it, in a classic muscle car like a corvette.
the log file is clean apart from this error. if anyone can suggest how to fix this i will release a second version.
Error: UVs out of range [-8,8] Object002'.Error: UVs out of range [-8,8] corvette67_kit00_interior_cpit'.Error: UVs out of range [-8,8] corvette67_disc_lf_loda'.Error: UVs out of range [-8,8] corvette67_disc_rf_loda'.Error: UVs out of range [-8,8] corvette67_disc_rr_loda'.Error: UVs out of range [-8,8] corvette67_kit00_chassis_loda'.Error: UVs out of range [-8,8] corvette67_disc_lr_loda'.
i've put alot of time and effort into this one, there are no functioning headlights or "indoor hud" as i'm still not sure how to get those things working yet. this one has specular and normals unlike my first car. the car has a really nice shine on it.
but this i can tell you that there are working tail lights. no reverse lights at this time. maybe if i c an figure out what text is needed for t hat. i will release a second version.
the steering wheel does turn and unlike the ravenwest motorsport, this one actually spins alot better, NOT PERFECT but better than the other.
now feedback is most welcome, but negative and derogatory comments will be reported to admin and site staff.
i hope you like this version. i will be releasing alot of mods from different games over the coming months my work will get better with each.
forgot to add, you can upload anywhere you want as long as this file stays in tact and you dont claim it as your own.
all replies MUST be in english.

updated to v1.1 this version has a working dash. the steering wheel is still not turning right, i'm not sure how to fix this.
so if anyone has a solution to this, feel free to get in touch.
Credits: ozmods
Installation: Copy the downloaded file in the folder My Documents \ My Games \ FarmingSimulator2015 \ mods \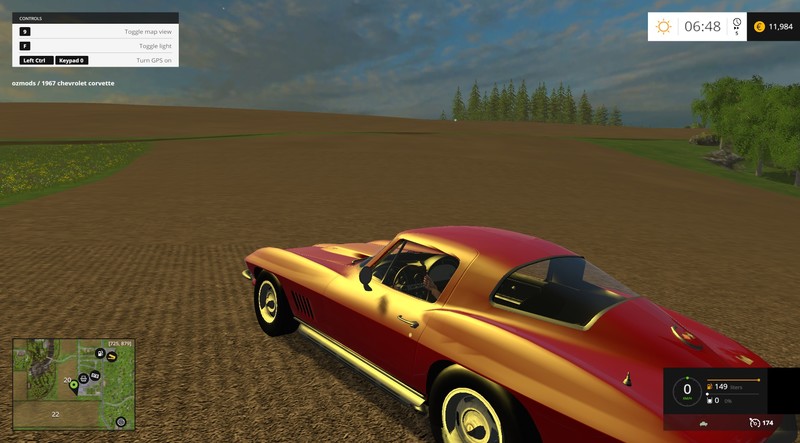 Download
---
---
---
---
Please login or register
Dear visitor, you are browsing our website as Guest. We strongly recommend you to
register
and login to view hidden contents.
Comments (0)